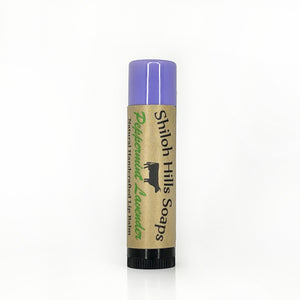 Peppermint Lavender Lip Balm
This lip balm is a soothing combination of lavender and peppermint, to repair and rehydrate.
Each one of our lip balms are made with the highest quality sweet almond oil, coconut oil, and avocado oil to moisturize and hydrate your lips. Our formula locks in hydration for a long lasting effect.